"I like this book because it's unforgiving. It hits a lot of hard truths not everyone can handle but a lot of people are facing… There's a rawness in it that I LOVE!"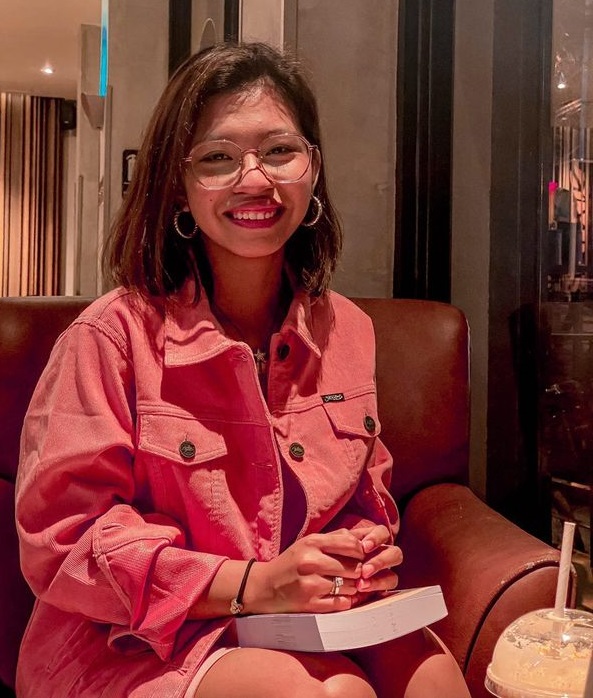 Set in the 2020s, the 23-year-old unnamed narrator is recovering from a bad breakup. He meets Kayla, a college freshman he approached at a cafe. And they spend a Viagra-assisted night together. Then they each confess a secret. She had two abortions. And he can't get an erection unless his partner is cheating on someone by sleeping with him.
The narrator, Kayla, and R — a friend who broke off her engagement — spend drunken nights in Metro Manila and Baguio City. They purge all that alcohol through mountain excursions. And they struggle against a modern dating landscape akin to a Filipino karinderya: Bland, readily available food that gorges but doesn't sate.
Karinderya Love Songs is a Fully Booked Reading Allies' favorite book of 2022.
KLS is available on Amazon (Kindle is on sale for $0.99 until December 8 only).
If you're in the Philippines, KLS paperback is currently on pre-holiday sale (31% OFF)PHP 549 = PHP 379 until December 4 only. You can place your orders here.
For the regular rate, Philippines-based orders can be done via Ellie Librairie, 8Letters Books, or Shopee.
---
"Unibersal man ang usaping pag-ibig at sex, pero, dito sa Karinderya Love Songs ni John Pucay, pinatitikim tayo sa daigdig ng Gen Z, ang kilig at kilabot, ang haplos at dagok, ang pait at tamis, ang anghang at tabang… gaya ng karinderya, iba't ibang putahe para sa iba't ibang panlasa… tena't tikman."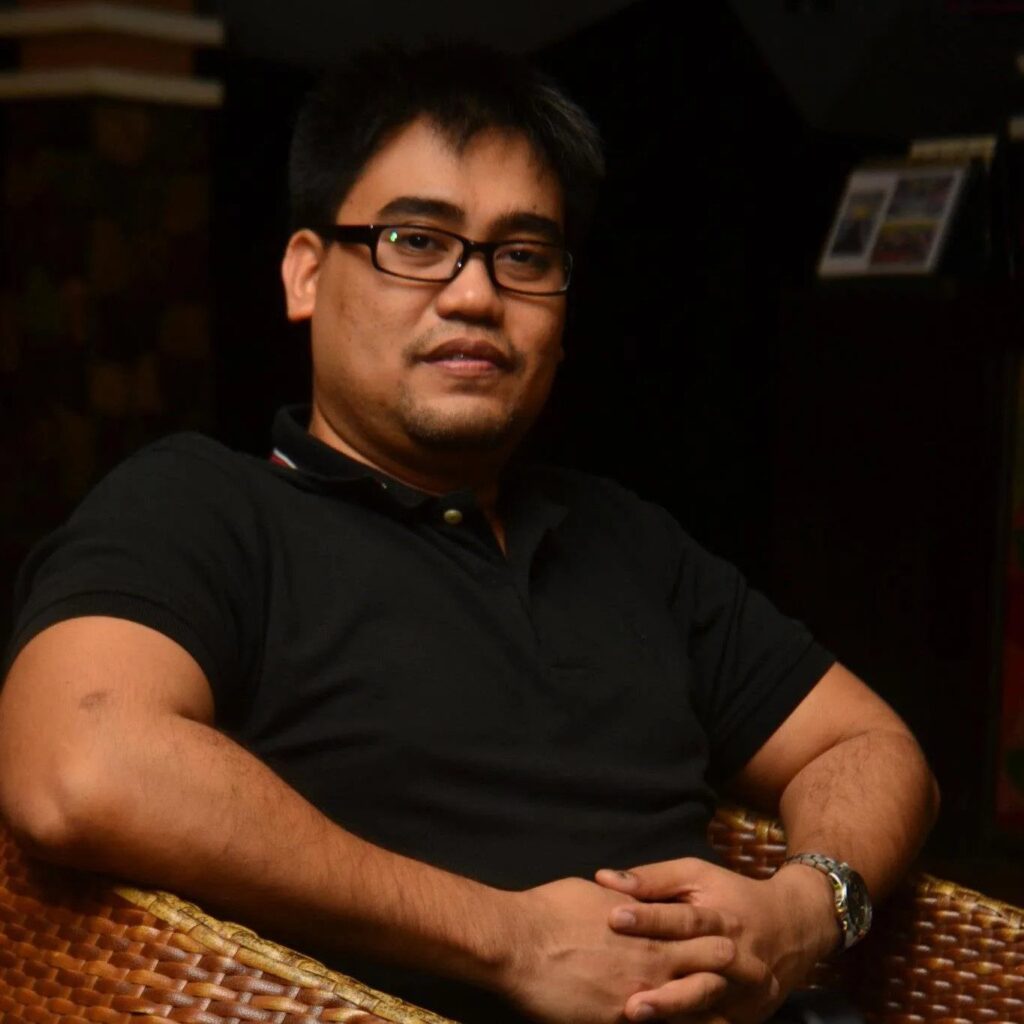 "John Pucay's writing is raw and hits like a sledgehammer, but with a touch of tenderness and humor. His storytelling is like a foul-tasting cocktail that, strangely enough, made me feel pleasantly buzzed — A drink I'd surely order more than once."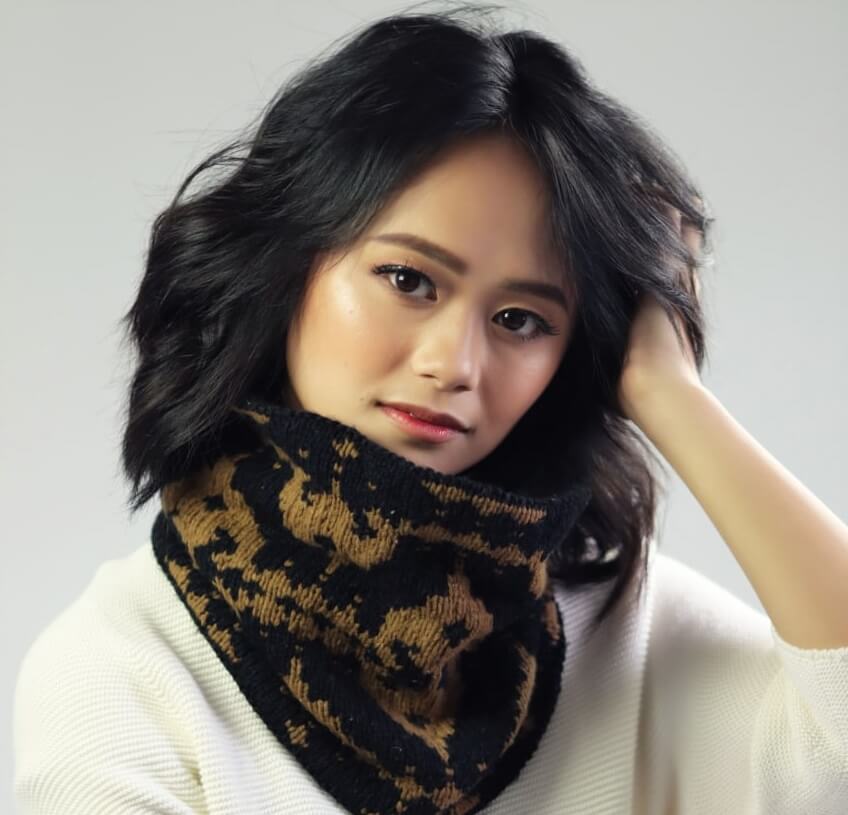 "If I have to describe this book in one word, it's nostalgic, but of course, you'd probably only feel the same if you are from the province who moved to Manila for college or work… This book talks about life and the struggles of not knowing one's self at the age of 20s. It felt like I was listening to a guy best friend opening up about emptiness. All in all, I found the book as depicting the reality of modern dating."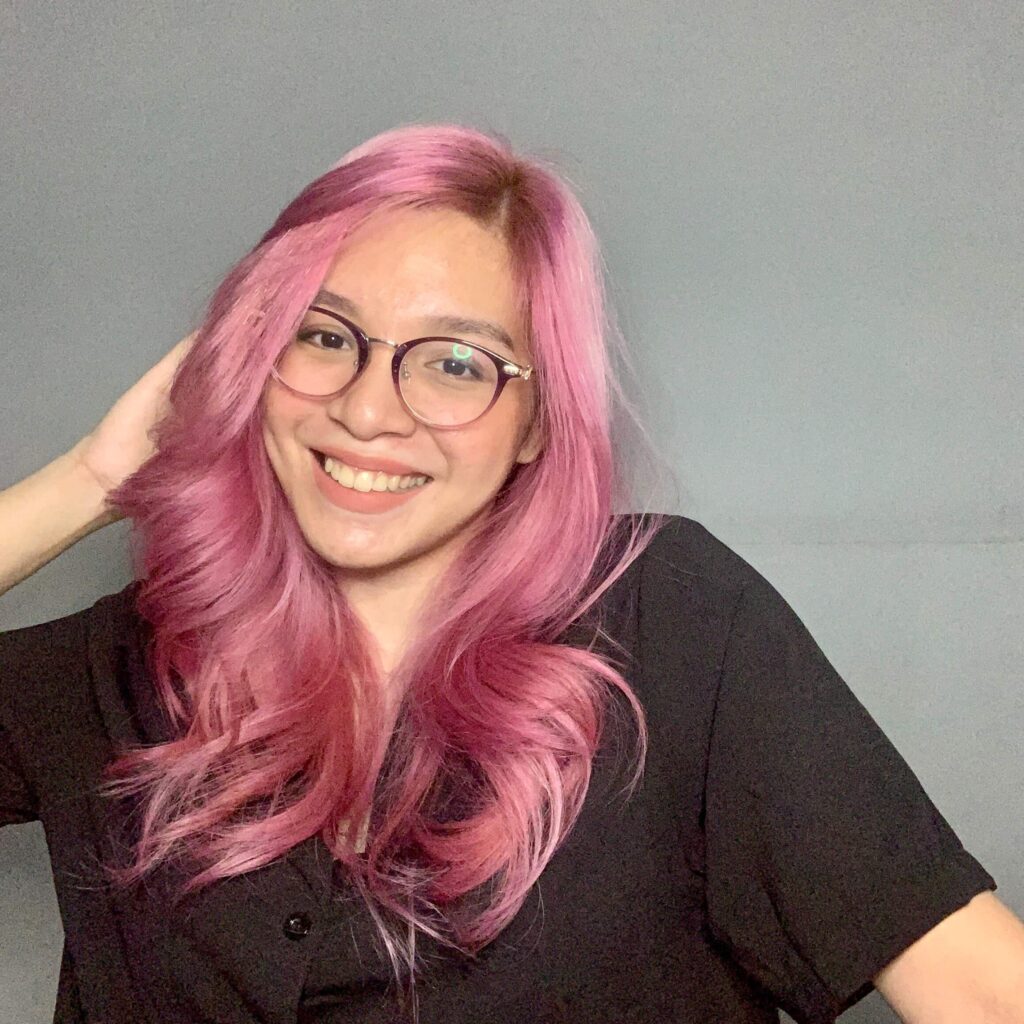 "John Pucay is a great story-teller. His multilayered narrative is fascinating and captivating at the same time. I will read everything he writes!"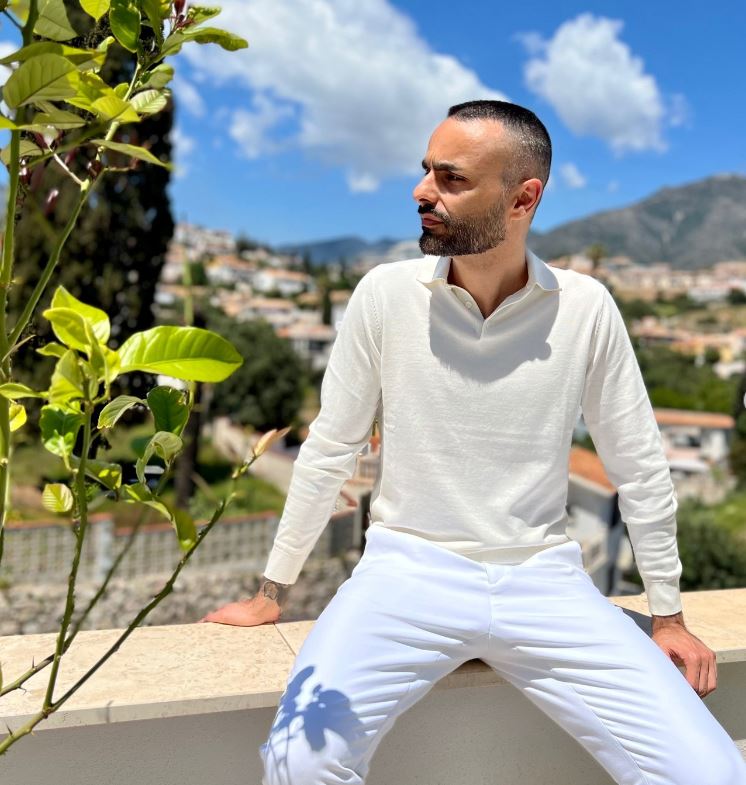 "Karinderya Love songs is a beautifully written short novel by John Pucay that did not shy away from telling the hard truths about relationships & dating. I feel like this novel wasn't just made for us to sob or be weird out over each character's confessions. Rather, it is for us to understand that we are flawed and can be messy as human beings… I am happy that a Filipino author wrote a book that deserves recognition here in the Philippines and internationally."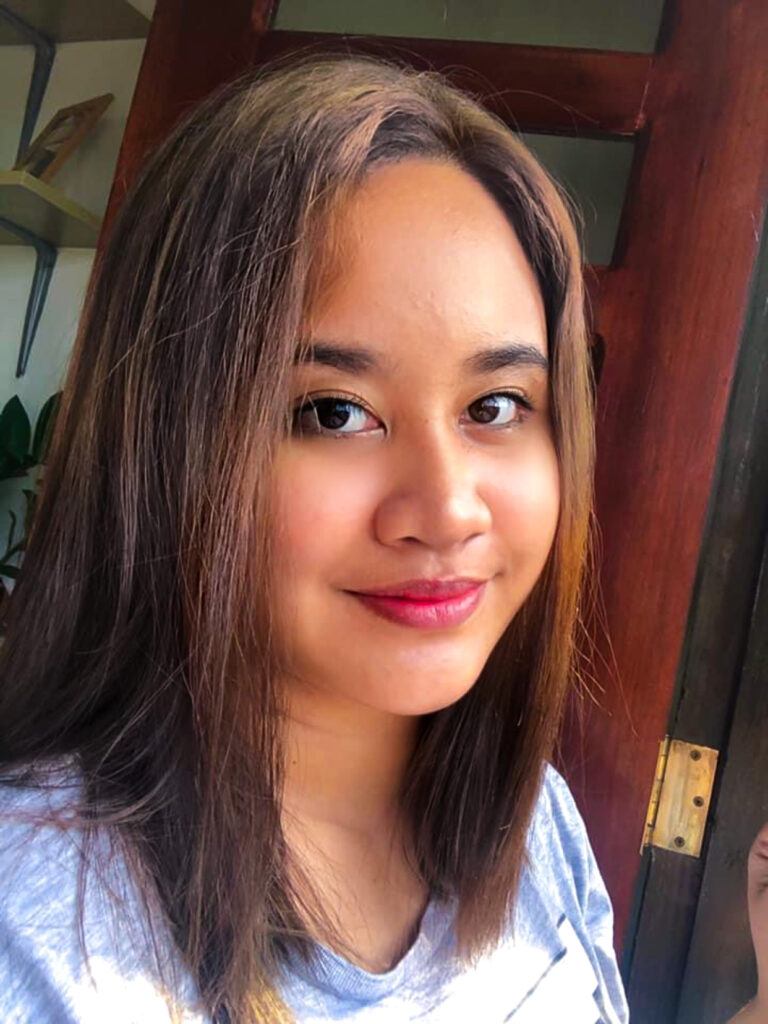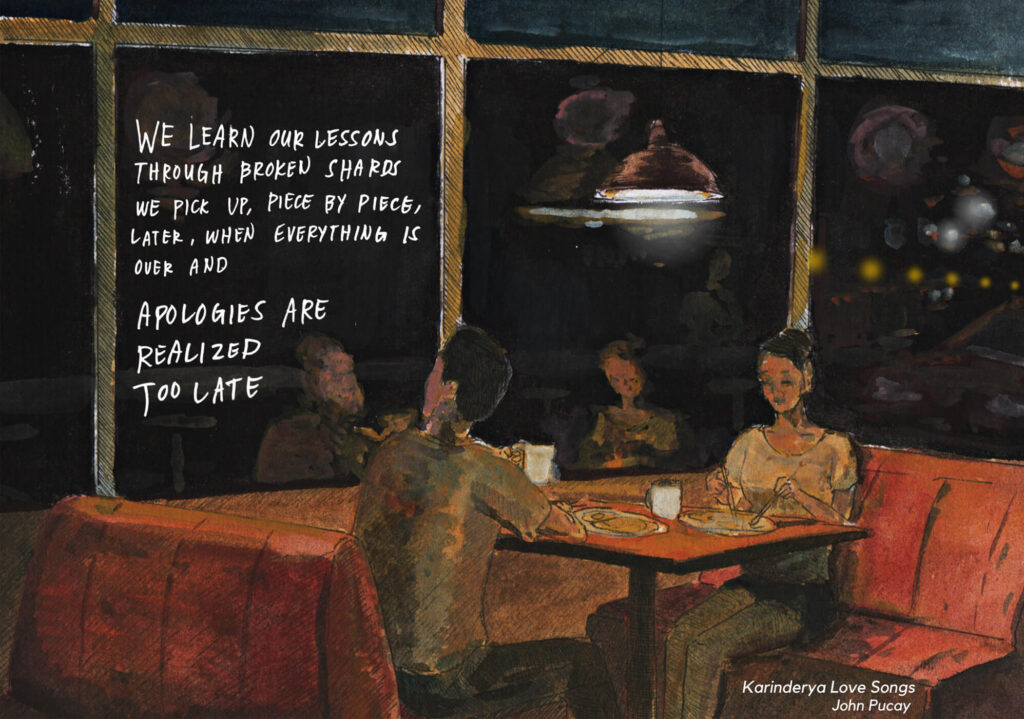 KLS is available on Amazon (Kindle is on sale for $0.99 until December 8 only).
If you're in the Philippines, KLS is currently on pre-holiday sale (31% OFF)PHP 549 = PHP 379. You can place your orders here.
For the regular rate, Philippines-based orders can be done via Ellie Librairie, 8Letters Books, or Shopee.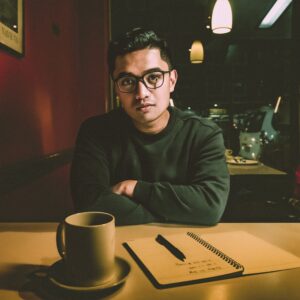 Born in Baguio City, Philippines, and raised by a jeepney driver father and a budget-savvy mother; I moved to Metro Manila in search of Glory, Girls, and Gold.
I got fired after 5 months.
During my 3rd month of unemployment, frustration led me to write an article that I sent to the Philippine Daily Inquirer on a whim. PDI published my piece in a week and readers started offering me a job. That's how I discovered I could probably write for a living.
I worked a year in corporate before quitting everything in early 2020 to pursue writing full-time. Then the pandemic happened.
So far:
My short fiction stories have appeared in the 16th Likhaan Journal of UP Diliman, Brittle Star Literary Magazine (UK), and Anomaly Intersectional Journal of Literature and Arts. While my creative non-fiction pieces were published in places like Rappler, Tiny Buddha, Thought Catalog, Runner's Life, Philippine Daily Inquirer, and Polyamory Today, among others.
I've become a Top Writer for short stories (2021) on Medium. And a Runner-Up for the Vocal Media Fiction Awards (2022).
I occasionally blog on Medium.com. Mostly about relationships, dating, polyamory, and running. I also have occasional pieces on career, work, and mindfulness.
And I managed to finish and publish my debut novel, Karinderya Love Songs, (August 2022) after throwing away three different drafts!
KLS cover art and illustrations are made by the wonderful James Guerrero.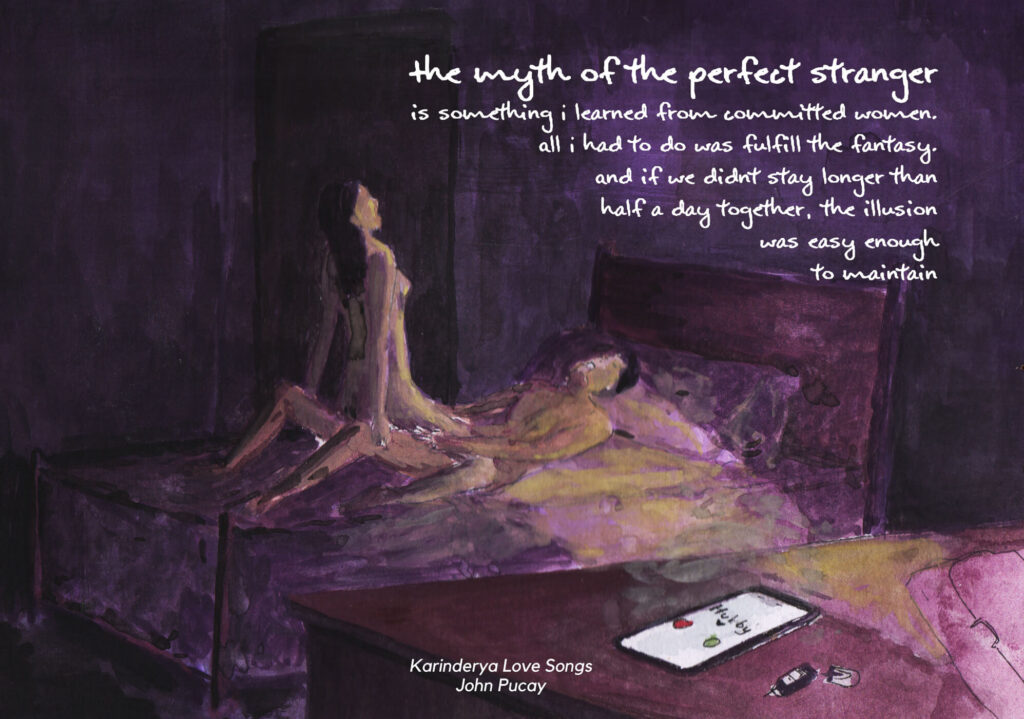 John Pucay Official Bio Note:
John Pucay is a writer from the Kankanaey-Ibaloi tribes of Benguet. He writes about relationships, polyamory, and striving for success as an artist despite a working-class background. His novel on 2020s dating, Karinderya Love Songs, was named one of Fully Booked Reading Allies' favorite books of 2022.
John's short stories have been published in the 16th Likhaan Journal of the University of the Philippines-Diliman, Anomaly Literary Journal, and Brittle Star (UK). While his creative non-fiction pieces have appeared in the Philippine Daily Inquirer, Rappler, Thought Catalog, and Tiny Buddha, among others. His main interests involve trail running, EDM raves, and sex positivity. More details about him and his work are available at johnpucay.com. Email him your thoughts: john@johnpucay.com
---
"John's writing style reminds me of Haruki Murakami and a little bit of Sally Rooney… This book is not the kind that overwhelms you with so many strong emotions. However, it is very relatable… It showed a lot of truths, including the ugly ones, that not everyone can admit even to themselves."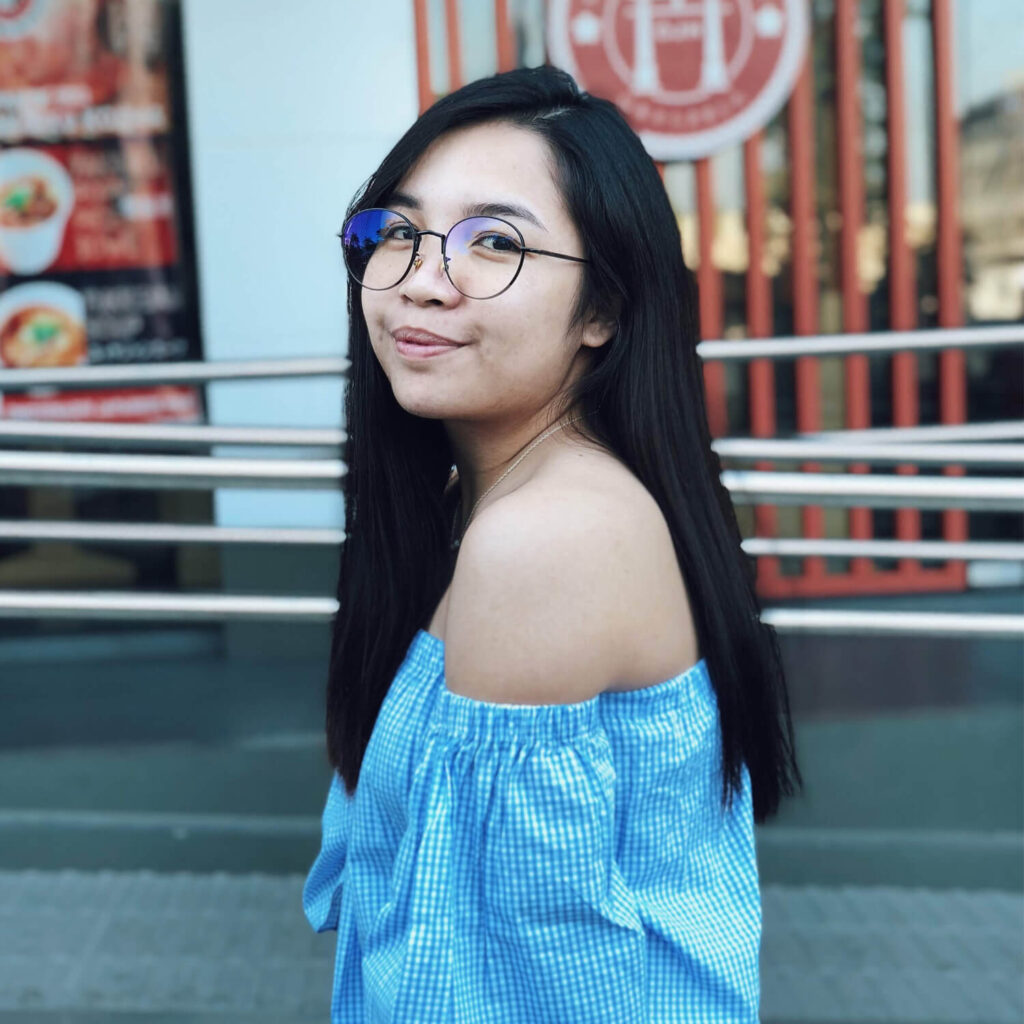 "I'll be honest, this is not something I'd usually go for. My personal values and beliefs are in direct contrast with the narrator's, but I plunged ahead to learn more about the realities of today's dating culture… Kudos to the author for the clever use of sex and dating, as well as creative metaphors, to discuss philosophical points about life, relationships, privilege, the choices you make, and the maturity it requires to deal with the aftermath… It is crass, but honest and raw – I appreciate that… I'm happy to report that I liked it."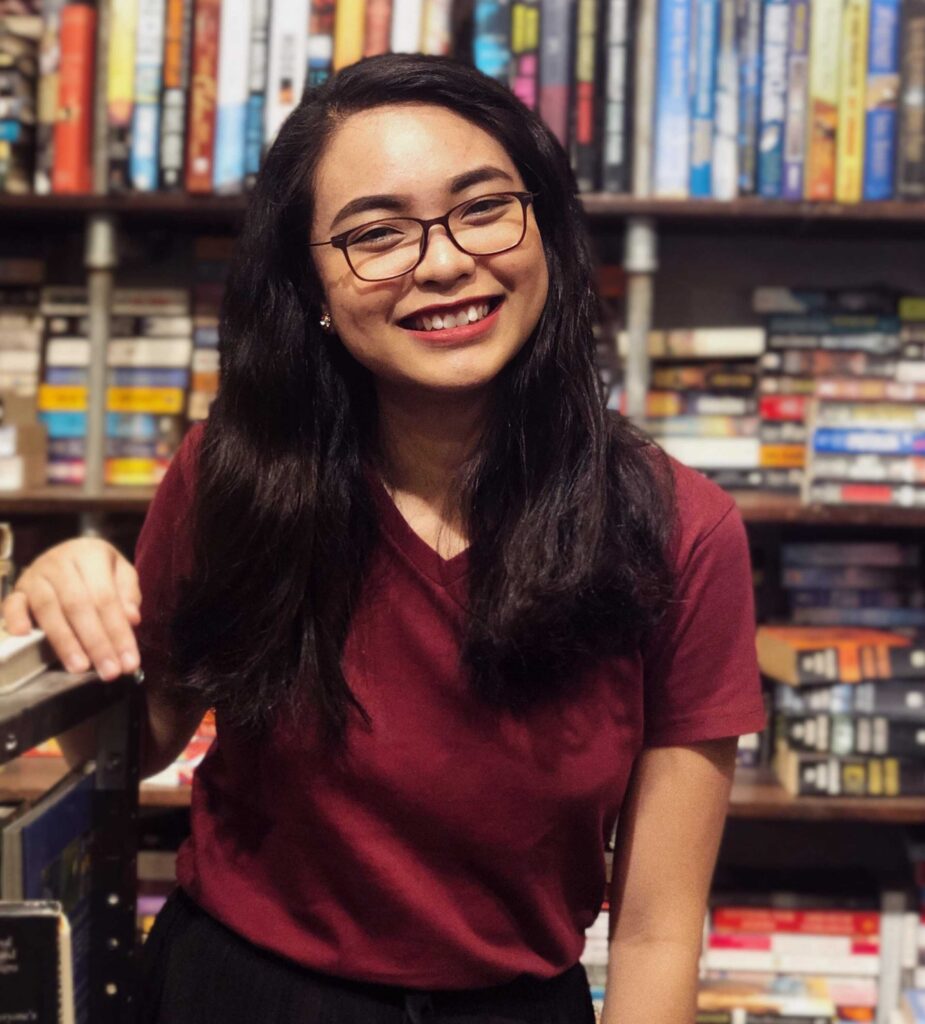 "I judged this book too quickly. I thought it's all about sex and stuff, and I said, this ain't for young readers. But as I went along, I've come to realize that it's just a facade. This is not a romance novel or what they call a "spicy" book. There are lessons about life, love, relationship, and self-discovery that we can dig underneath. If you're going to read this novel and think that this might not be for you, I'm telling you, don't DNF this book… You can vividly imagine the scenes in the books like an indie film. And the description — the author spitting straight facts… Will I recommend this? YES, definitely!"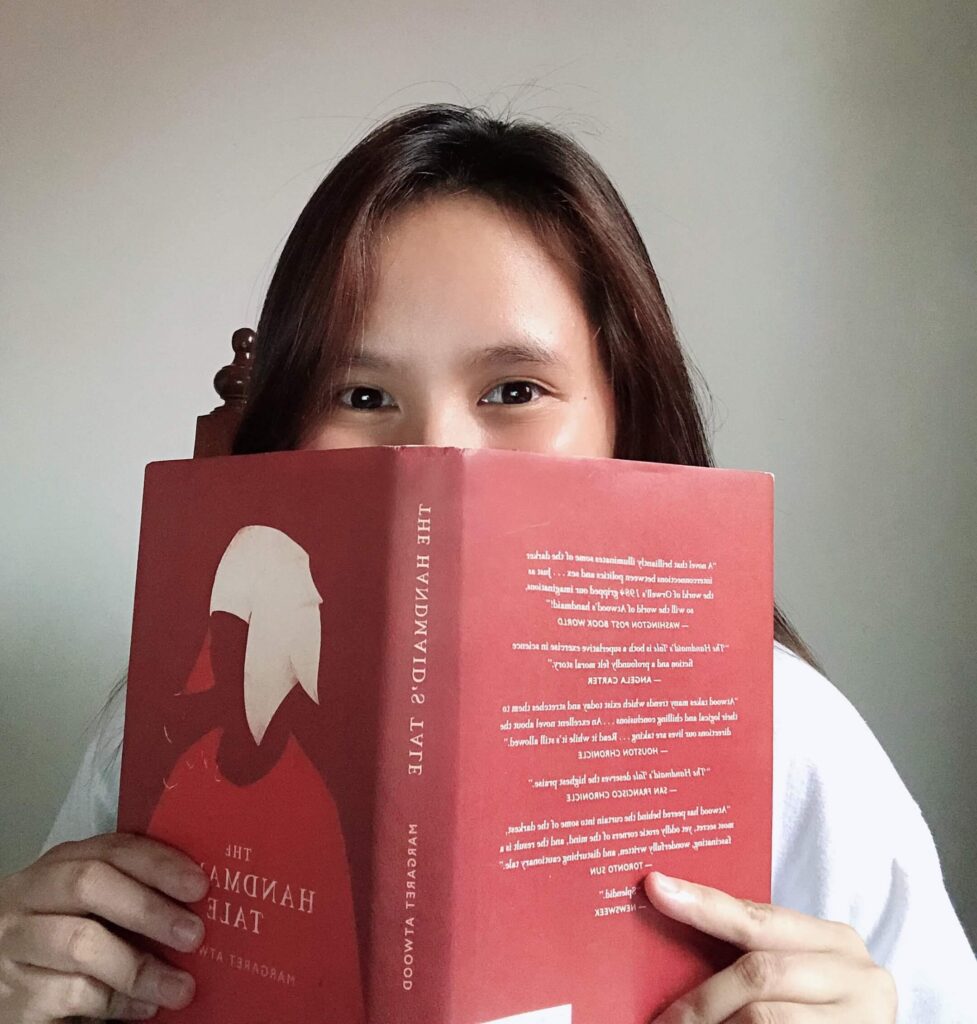 "The author really achieved to make the story a relatable one, not just because of certain places that I've known & been to, but also the self-discovery phase during our 20s… If you're into short novels & want to have a chill & laid-back read with a glimpse of how the dating scene is… I highly recommend this book. Lastly, let's support our very own Filipino authors—their talents should be known internationally. Kudos to the writer, John Pucay, for creating such wonderful prose for his debut [novel]!"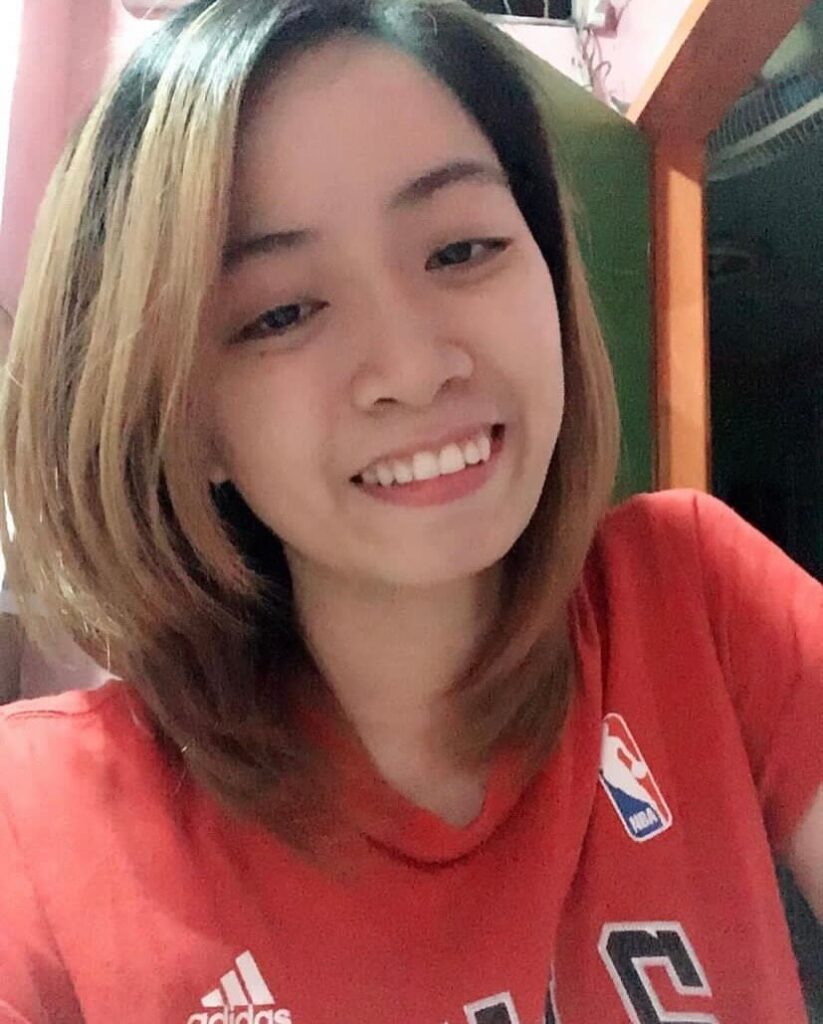 Karinderya Love Songs is available on Amazon. If you're in the Philippines, you can buy the paperback from Ellie Librairie, 8Letters Books, or Shopee.
---